Locomotive Games was a video game company acquired in 1997 by THQ which developed games for a variety of game machines and consoles. Working with many of THQ's major licenses and franchises, their mission was to develop high quality content and experiences. The company originally started as DT Productions, founded by Don Traeger (founder of EA Sports) and Dennis Harper (formerly of Atari Games). It operated for many years as Pacific Coast Power & Light, developing games for all major consoles over the years Nintendo GameCube, PlayStation 2, Wii, Xbox, Nintendo 64, PlayStation and PlayStation Portable.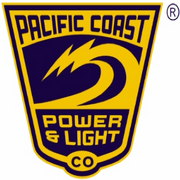 Locomotive Games, Inc. was originally founded in 1997 by Don Traeger and Dennis Harper under the name of DT Productions. Only two years later, in 1999, the company was acquired by THQ, Inc. as a wholly owned subsidiary.
It was known as Pacific Coast Power and Light for about seven years, and then it was renamed to Locomotive Productions, Inc. in 2005.
Located in Santa Clara, California, in the San Francisco Bay Area, their primary focus was making games for the Nintendo Wii and the Sony PSP. THQ closed the studio in November 2008.
List of games
Edit
As Pacific Coast Power & Light
Edit
MX 2002 Featuring Ricky Carmichael (2001; published by THQ)
MX Superfly (2002; published by THQ)
As Locomotive Games/Corporation
Edit
Wii
PlayStation Portable
The company website was formerly located at www.locomotivegames.com
Contributed on Nov 09, 2008 by Sciere (506355)